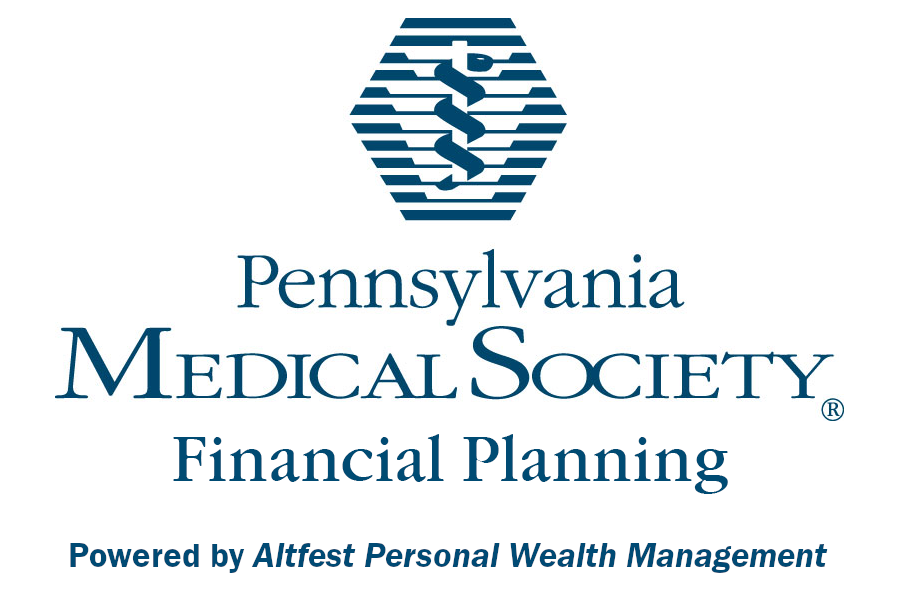 About this exciting new benefit.
At PAMED, we noticed a trend among our members. New members were graduating with sizeable student loan debt and many coming out of residencies with substantial consumer debt as well. Our members had extensive medical training, but little to no financial literacy skills or education provided. Even experienced physicians with vibrant careers and families find little time to adequately manage their finances and still face significant challenges in optimizing their financial plans. It's apparent a program was needed to help physicians take control of their personal finances from residency all the way to retirement, and thus, PAMED Financial Planning was launched in partnership with Altfest Personal Wealth Management.
The Advisory Team at Altfest has been serving the financial needs of physicians for 40 years. Those four decades of experience has given them unparalleled depth of understanding on how to serve them by meeting them where they are helping them achieve their financial goals.
PAMED Financial Planning is a unique service exclusive to PAMED members to ensure that PA physicians have access to the financial education, tools and expertise they need to succeed.
As an additional benefit:
Physicians who sign up for this service will have their state and local membership dues paid for in full every year!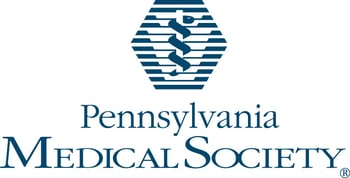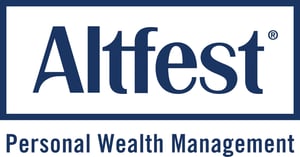 Why Choose PAMED Financial Planning?
In 40 years of service to physicians, our partner Altfest Personal Wealth Management has been recognized consistently as one of the top advisory firms in the country, and frequently provides thought leadership to major news outlets. They have the depth of knowledge and expertise our physicians need to get objective and impartial advice on all personal financial matters.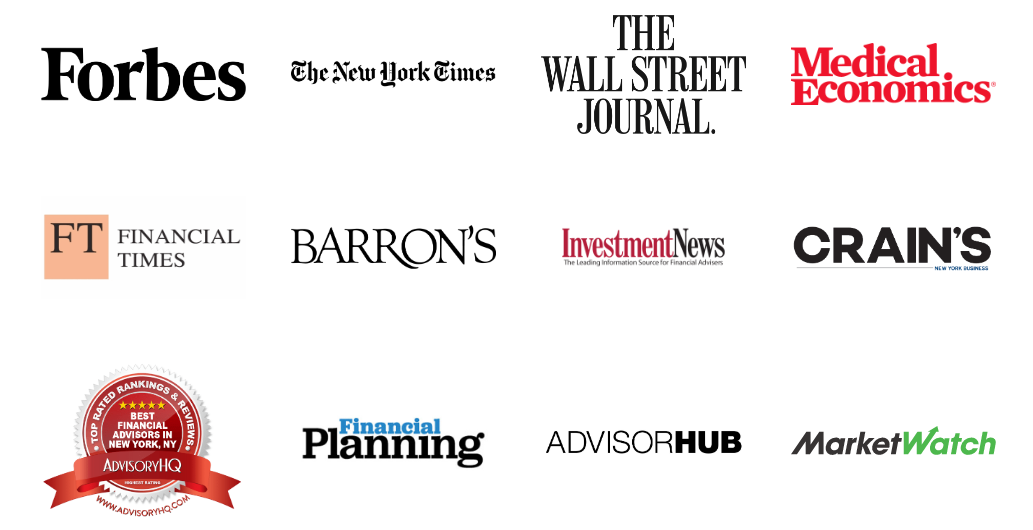 What does this new member benefit mean for you?
You are getting access to an entire financial planning program aimed at helping you take control of your finances and achieving your financial goals:
Physician Focused Financial Webinars & Educational Content
Upon looking at the options physicians had in wealth management providers, we felt no one understood their needs fully. Too much focus was placed just on public equity portfolios and not enough on the big picture items physicians need. This is why our education and service offering alike covers a wide range of topics like retirement planning, selling a practice, tax reduction strategies, student loan and lawsuit protection strategies.
Be on the lookout for invitations to our monthly webinars where we'll cover timely and relevant financial planning topics. Written content will be made available directly to you, on the DOSE e-Newsletter and via the Frontline Member Content Library.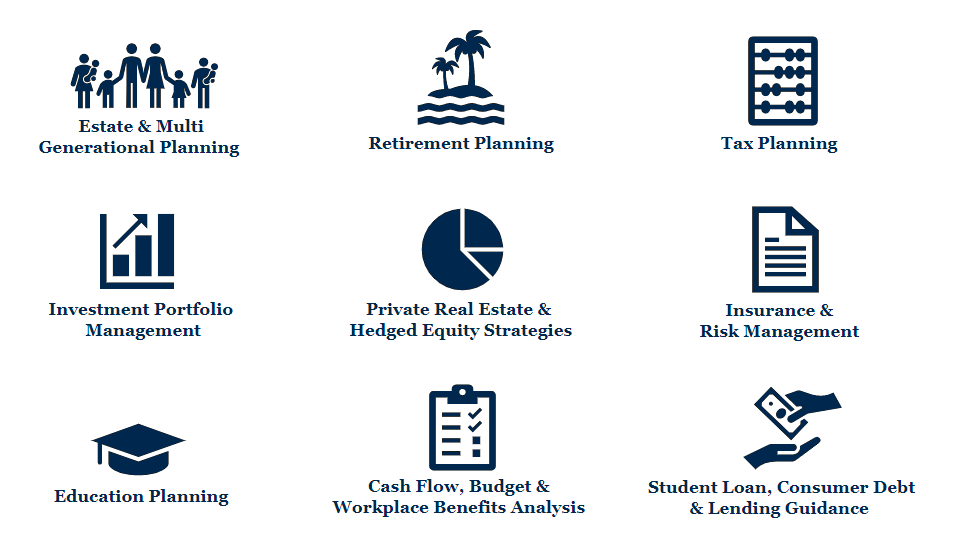 Financial Assessments
How would you rate your personal financial situation?
Most physicians are severely deficient in areas they wouldn't think to analyze. Most importantly, they don't realize how different areas of personal finance can affect the others in a domino effect.
Use this financial assessment to understand the areas of potential improvement.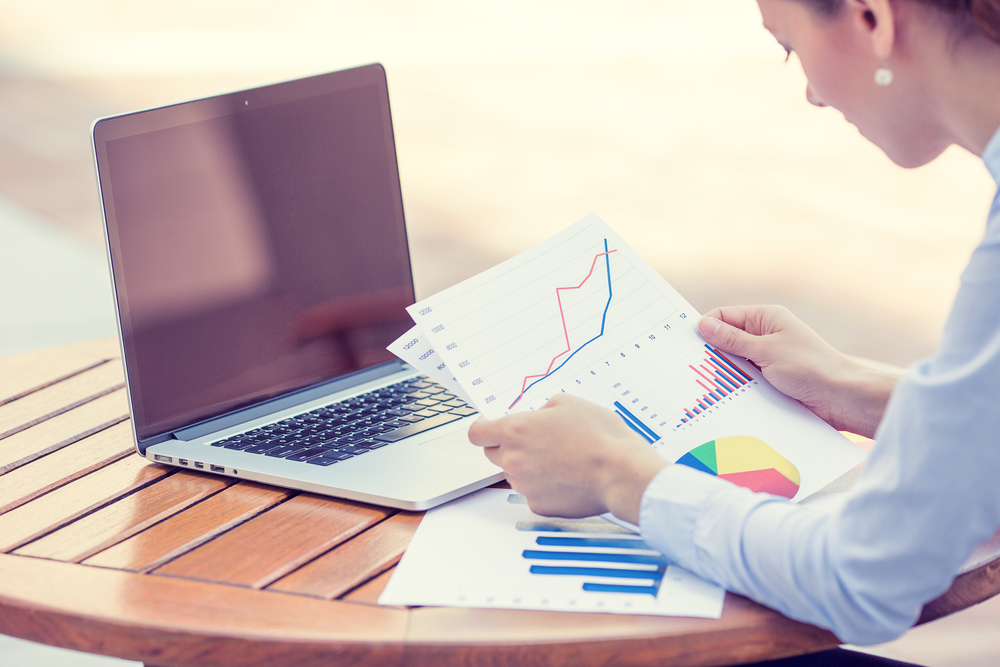 Request a Financial Assessment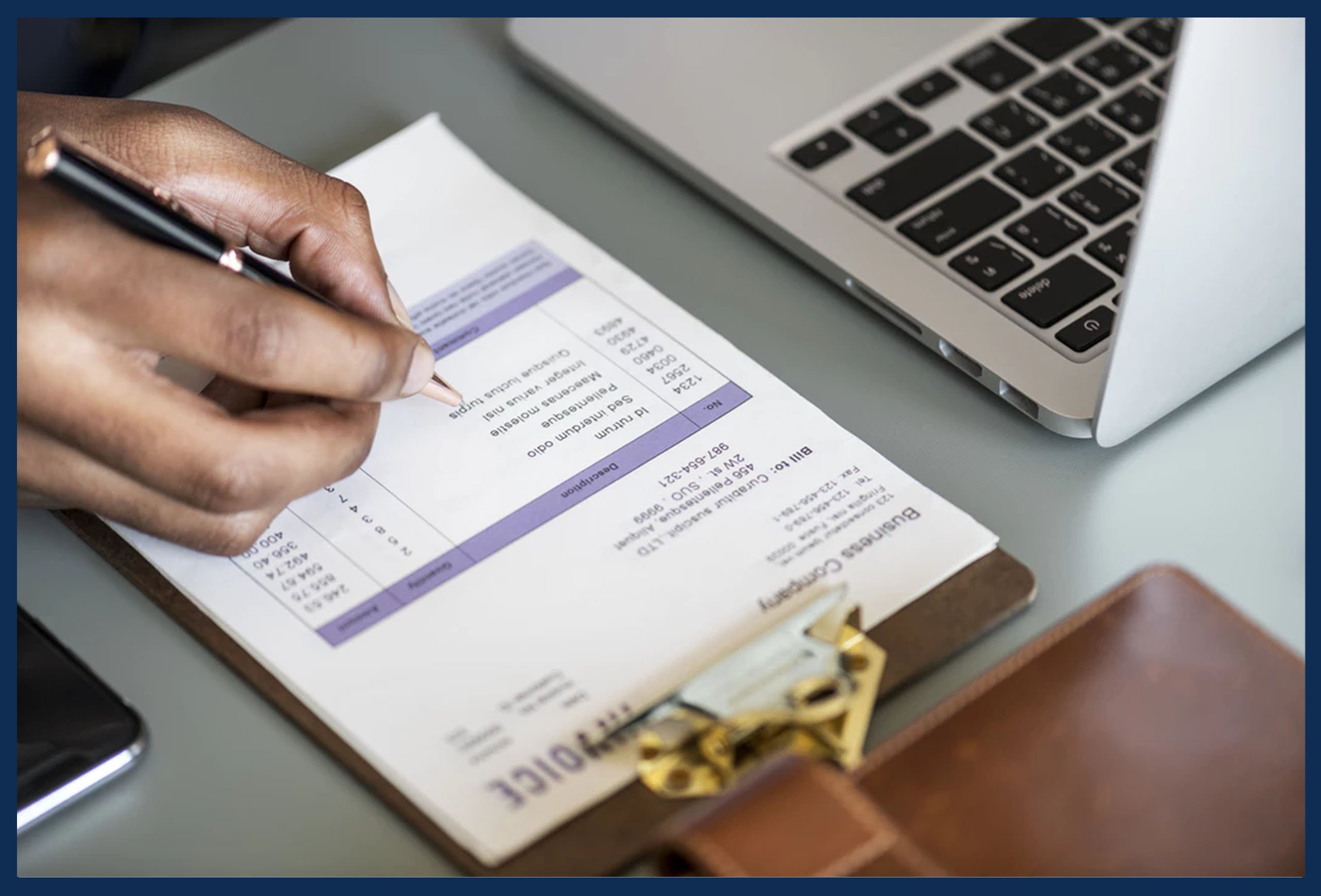 Personal Financial Website
Want to see all your savings, investments and debt accounts in one place to better manage your finances?
Our personal financial website can help you do just that! Furthermore, you can use calculators to help you understand how well you're tracking toward your financial goals.
Request Access to your Personal Financial Website
Schedule a Complimentary
Financial Planning Consultation
Have questions on your portfolio, student loans, insurance, retirement, taxes or any other personal financial topic?
Take some time to speak with our team of Certified Financial Planners, CPAs, Financial Analysts and Attorneys.
What you'll get from your consultation:
1. Answers to your most pressing financial concerns.
Our experts will listen to your concerns and shed some light on potential solutions.

Insight on how other physicians have addressed similar issues and how it can impact your overall financial plan.
2. Comprehensive Financial Planning Roadmap
A directional breakdown of what needs to be done to optimize your financial situation across all major planning areas.

Insights on potential strategies that could help you more efficiently reach your stated goals.
3. Portfolio Review
A thorough review of your current portfolio positions against the current economic backdrop.

Insights on how your allocation is helping or hurting your financial and life goals.
PLEASE NOTE: Courtesy of Pennsylvania Medical Society and the PAMED Financial Planning partnership with Altfest, this consultation is complimentary with no obligation to engage in their services.
However, if you choose to become a client of Altfest, they have offered to pay your PAMED dues. Speak with an Altfest Expert for more information.
What are your peers are saying about Altfest?
I would rate my experience with Altfest as excellent.

I like their approach to investment in a value-oriented way. I also like the fee only investment style (i.e., they do well if I do well). Altfest has helped me with my financial wellbeing in several ways.

They have helped me ride out the various market swings over the past few decades with both professional reassurance and having me in investments that we're less risky and less susceptible to big market swings.

They have also been a big help in terms of retirement and tax planning. The firm has many physicians as clients and has a good understanding of financial and professional issues that are unique to the medical field.
My wife and I have been clients of Altfest Personal Wealth Management for over 13 years. During that time, our experience with their team has been excellent.

They have always been thoughtful, caring, and pro-active in addressing our investment and financial planning needs. We have complete confidence in Altfest's ability to prudently manage our investment portfolio to meet our needs.

I recommend Altfest Personal Wealth Management without reservation to other physicians and their families that are in search of a capable advisor that is dedicated to serving them throughout their career and beyond.
Having been an Altfest Personal Wealth Management client since 2005, my wife and I have relied upon Altfest for financial advice as our concerns and needs changed and most importantly, for trustworthy management of our funds.

Although growth of our financial assets is important, we also value our Altfest relationship knowing our funds have been responsibly managed while we engaged in raising our children, caring for family and performing our best at our careers. Having a trustworthy partner to manage our finances has freed us for other important matters, even having fun!

As we are medical professionals not financial professionals, working with Altfest has improved our financial wellbeing by helping us avoid missteps in various areas of personal finance. As we approach retirement, we have engaged more closely with Altfest and have found the Altfest firm available, interactive, and able to leverage their financial planning expertise to help us meet specific objectives.

The Altfest firm has provided consistent excellent support throughout our relationship, and we have accomplished more with Altfest as our trusted partner than we could have alone.
Disclosure:

Altfest Personal Wealth Management is a Registered Investment Advisory firm registered with the United States Securities and Exchange Commission, Washington, D.C. In addition, the firm maintains a "Notice Filing" with the states of New York, New Jersey, Connecticut, Arizona, California, Florida, Illinois, Louisiana, Maryland, Massachusetts, New Hampshire, Pennsylvania, Texas, Vermont, and Virginia. Altfest Personal Wealth Management may not provide investment advisory services to any resident of states in which the firm does not maintain a notice filing. The presence of this website on the Internet shall in no direct or indirect fashion be construed or interpreted to suggest that the firm is offering to sell or soliciting to provide investment advisory services to residents of any state or states in which the firm is not maintaining a notice filing.

Investment advisory services provided by Altfest Personal Wealth Management ("APWM"). All written content on this site is for information purposes only. Opinions expressed herein are solely those of APWM, unless otherwise specifically cited. Material presented is believed to be from reliable sources and no representations are made by our firm as to another parties' informational accuracy or completeness. All information or ideas provided should be discussed in detail with an advisor, accountant or legal counsel prior to implementation.

All investing involves risk, including the potential for loss of principal. There is no guarantee that any investment plan or strategy will be successful.